Patient Story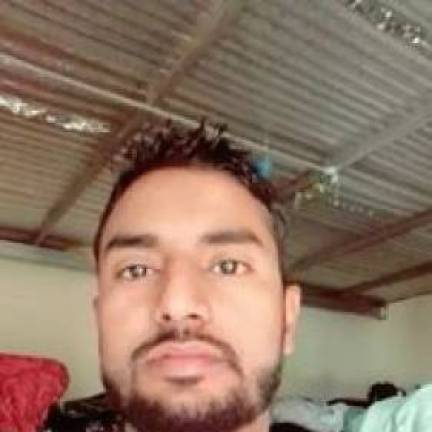 Disease : Chronic-Migraine,Chronic-IBS (Irritable Bowel Syndrome)
Last Updated on : 16 Jul 2018
Case Started on : 11 Dec 2017
Here is the story of Amir Mohammad from Sharjah, Saudi Arabia. He is an Indian resident and working in the gulf country. For pas few months, he started suffering from gastric disturbances. He visited various specialists and general physicians but was not getting proper results or relief. After many investigations, including ultrasonography and endoscopy, no abnormality detected hence treating physicians termed it IBS or Irritable Bowel Syndrome or Irritable Bowel Disease. But at the same time, they told it is an incurable disorder with a strict diet and some medications like probiotics, and they can only manage the condition. He gets dishearted and started searching the internet for its solution. While browsing, he came across a few realtime cured videos of IBS treated by Dr.Ravi and immediately made a call.
His disappointment and helplessness were was reflecting in his voice during the phone call.
He said, " MERI JINDAGI EKDUM BEKAR HO GAYI HAI" - my life was ruined by health issues.
On 13 Nov 2017, he contacted us, saying I am coming to India with an emergency vacation for the treatment. Dr.Ravi knew to get the job at gulf country is a difficult task, and emergency leave will cost him much. Dr.Ravi assured him that he could get online treatment, and he can save his travel cost. Treatment procedure by MEDICINE TRANSMISSION THROUGH HAIR explained to him and advised for sending hair buy courier. It took some time for customs clearance of that packet and finally packed reached the Ravi clinic. Meanwhile, his case taking done by assistant Doctor Arunima Bharadwaj.
On 11 Dec 2017, his treatment started by inserting his hair in an indicated medicine vial.

Hi, I am Amir Mohammad from Saudi Arabia. Basically, I am from India from Jharkhand state. Since long I was suffering from digestive trouble including diarrhea, constipation and abdominal pain. I had a frequent cramp in the abdomen. One day I have found Dr.Ravi from youtube and contacted him over the phone. He assured me for good result and advised me to send hair. I have started his treatment and now I have no headache and gastric complaints. In fact, I have gained weight as a good effect of treatment. I am almost cured. My treatment for my skin complaint is still on and I am very positive.