Treatment Process
This section will take you step-by-step through your treatment journey, from the initial consultation to regular follow-up visits.
Schedule an Appointment
Making an appointment with the doctor is easy! You can schedule your appointment online here or you can also call us at 7311-160-111. Our receptionist will help you get an appointment that fits within your schedule.
Initial case taking/Consultation
On your appointment day, you can either visit our clinic or join us online via FaceTime/Skype/WhatsApp video call. The initial consulation fee is valid for 1 week and up to 2 consulting sessions.
This is an important session to know about your medical history, curability and treatment needs. Our junior doctor will collect basic medical information from you and create your medical record. Once the data is collected and your medical profile is ready, the details will be forwarded to Dr. Ravi for the thorough review and analysis.

Consulting session with Dr. Ravi
In this step, Dr. Ravi will examine your profile and ask you questions to find the root cause of your disease. You can also ask questions about your curability and any kind of doubts regarding your treatment.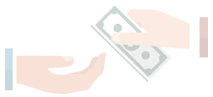 Payment
After the initial consulting session with Dr. Ravi, you will meet our account manager. The account manager will explain you the cost involved in the treatment, and handle all your queries related to the treatment process and payment plans. Once you are fully satisfied with the process and select a payment plan, your case will be sent for further study.

Deep case taking session
It is a very detailed process where our junior doctor spends nearly around 30 to 45 minutes with you to analyze the whole case again. Dr. Ravi believes in not just curing the disease in person, but the person in disease, therefore deep case taking is an important step in our treatment process. This is where we discover the root cause of your disease. We take a look back at your whole life and ask questions about your work, life situations, emotional state, etc. and then prepare the case details according to that. Once the case details are ready, the doctor will see your case again and will prescribe you a tailored made remedy that will be used for your treatment via medicine energy transmission.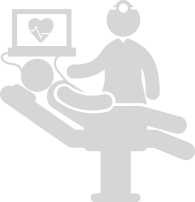 Start the treatment
To start the treatment, you will be taken to the lab for medicine energy transmission. We will take one hair from your head. Your hair then will be placed in your prescribed remedy solution for the transmission to begin. As the transmission starts, you will receive a notification via email & SMS.
If you're taking online consultation via FaceTime, Skype or WhatsApp, then you send us two uprooted hair (plucked) from your head to our clinic address. As soon as your hair is received, we begin the medicine energy transmission.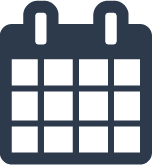 Follow-up Appointments
Once your treatment has started, we would like to keep regular check-ins about your treatment progress. Our junior doctor will follow up with you via call every 14 days. There will be regular check-ins on a monthly basis where you will have an appointment with Dr. Ravi to check on your progress and make changes in your medication if necessary.
You can also join for these regular check-in visits with the doctor online via FaceTime/Skype/WhatsApp.
FAQ's regarding Treatment Process
Treatment Process
Yes, your consultation fee is valid for 1 week and 2 consulting sessions. In case you've not started the treatment after first consulting session, you can take another consulting session with the doctor in the same week.
For any help, you can email us at care@raviclinic.com or call us at 7311-160-111. You can also visit our clinic in Lucknow.
We respect the privacy of our patients and we never disclose your personal information with anyone else without your consent. But with your consent, we may publish your case study on our website in order to help and give hope to other people who are suffering from the same disease.
Yes, in case of any emergency, you can meet with the doctor before your scheduled appointment date. You need to call us at 7311-160-111 and our receptionist will help in re-scheduling your appointment.
Most of our clients are overseas or from other cities in India. You can mail us two uprooted hair (plucked) from your head to our clinic address. And you can attend all the meetings & follow up sessions with a doctor via FaceTime/Skype/WhatsApp video call.
It will depend on what is the allopathic medicine you're taking. For example, if it's for your blood pressure or sugar then keep taking them. And might taper them later as we are able to balance your condition using homeopathy.
No, here is why? We treat your whole system together and other medicine in the form of homeopathic treatment may interface with our medication. So to be on the safe side we never allow it. But if you have some concern. Please book your curability consultation and Dr. Ravi to receive the consultation for your case.