Patient Story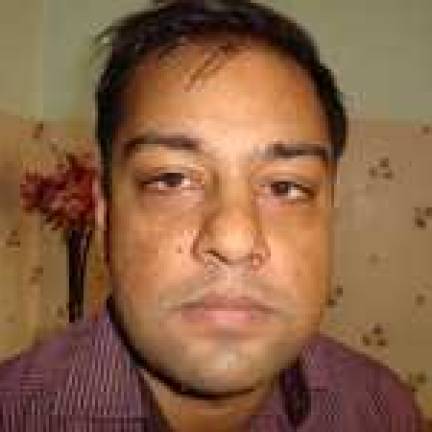 Disease : Wart
Last Updated on : 21 Feb 2012
Case Started on : 18 Aug 2011
This is the story of Anurag Sharma from Ghaziabad. When he came for consultation there were white coloured warts on his face. On asking how it started: he told that it started appearing all of a sudden. He didn't know exactly what it was, he once tried to cut it while shaving and it started bleeding. There was also white pigmentation marks on right side of his forehead and small white spots on his left arm. He also informed about a corn in left hand thumb since 4-5 months. After studying his case in detail Dr. Ravi started his treatment process and asked him to report after a month.
After 2 Months
After 2 months patient visited for follow up and he reported around 80% improvement. Almost all warts reduced in size completely in a very short span of time. Only 1 wart left at the chin area. The irritation on the affected area stopped completely. Dr. Ravi continued treatment process after analyzing the follow-up.
After 6 Months and 7 Days
In 4-5 months of further treatment, warts improved remarkably. When he visited Dr. Ravi after 6 months, all warts had fallen off completely without leaving any scars or irritation at the face. There was no further recurrence seen. There was also an improvement in white spots on the forehead and left arm. Corn's size on the finger was also reduced with the treatment.

As the condition got better in reference to his complaints by eighty percent. He continued the treatment for complete recovery and to prevent recurrence of warts.

Dr. Ravi's method of treatment is the most effective and unique. My health issues got resolved in a very short span of time. Most people think that homeopathic treatment is slow. But after taking treatment from Dr. Ravi, I think no other treatment in this world can match the speed. His treatment is like taking an insurance policy, the difference is that your health is recovered quickly and without using any harmful allopathic medicines. I thank Dr. Ravi and wish him good luck in helping people with his unique treatment.