Patient Story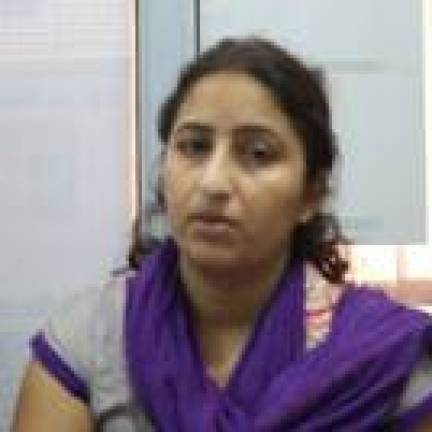 Disease : Chronic-Migraine,Chronic-Naval Displacement,Vertigo
Last Updated on : 03 Jan 2019
Case Started on : 02 Oct 2016
Anuradha Dewal came to consult Dr. Ravi on 2nd October 2016, she was highly depressed and looked anxious, sad, unhappy and scared. She is suffering from severe migraine since 12 years but the frequency and intensity she felt in last 3 days were severe that she couldn't resist the unbearable pain she is going through. On describing her problem she said that initially, it started with simple headache and it increased rapidly and now the pain in the head is so horrible and unbearable that she thinks she will get mad because of this pain. She is on medication for a long time but there is no relief in her condition. When there is migraine attack, she felt like her head will burst and split into pieces and her hands and legs get numb, she can't feel them. The breathing increases and she felt like choking. There is tingling in her body and she feels nervous. Her husband told that she is in depression for few months and he had also consulted the psychiatrist. There is mental stress due to some family issues and this was the reason for her depression.

Further describing her problem she said that it begins with headache and unbearable pain which goes through her right side of the body and she starts feeling heat in the ear, cheek, neck and so on. There is numbness in her right side of the body starting from head, eye, ear, cheek, neck, shoulder, hand and leg. She was in pain and highly depressed and can't resist anymore, she wants to get rid of this pain and suffering. Considering all her problems Dr. Ravi started treatment process.
After 21 Days
When she came for follow up on 23rd October 2016, there was an improvement in her condition. Previously there was migraine attack in the morning when she wakes up and continuous mild pain is there throughout the day. But from the day treatment had started the intensity & frequency of migraine is reduced. There were no severe migraine episodes in the morning.
After 3 Months and 18 Days
When she came for follow up on 18th Jan 2017, there was relief in her migraine episodes and depression. She reported that her migraine is almost cured but only little bit problem is left. In her depression, there is an improvement and she had controlled herself 2 times when there was a panic attack. When she controlled herself in the situation like fast breathing, choking and pain in the head, the pain gets down from the head to shoulders to the legs and when pain moved towards legs she got relief automatically. The good part is that she could control herself in such condition and this is the positive aspect of treatment. Previously there was mild headache for 24 hrs and severe migraine episodes occur once in a month but now there is a relief. Her migraine is almost cured but still the problem of depression and anger need to be treated. Dr. Ravi continued treatment for better recovery.
After 4 Months and 16 Days
When she came for follow up on 15th Feb 2017, she reported that there is relief in her condition. There is mild headache but not severe migraine episodes as before. The reason for headache was overthinking and mental stress. Dr. Ravi suggested her to avoid overthinking and mental stress for fast and better recovery.
After 6 Months and 16 Days
When she came for follow up on 16th April 2017, she was happy with the treatment process. For the first time from the day she started Dr. Ravi medicine transmission process, she was smiling and this shows that she is on the right way of recovery. She even told that she felt that she is totally fine and no further treatment is needed but Dr. Ravi suggested that she should continue treatment to avoid recurrence.
After 7 Months and 7 Days
When she came for follow up on 7 May 2017, she reported 100% recovery in case of Migraine & Depression. She was happy with the treatment process and now she felt more happy and cheerful from inside. She is stressfree and she really doesn't care what anybody thinks or talks about her.

I suffered from a migraine last 13 years and depression last 4 years and for 4 months I have taken treatment with Dr. Ravi Singh and recently my aunt was suffered from spondylitis and she recovers without any medicine,It was really an amazing experience of taking the treatment, the way of treatment was kind of very different from other Homeopathic Doctors, and initially I was not very much convinced with this kind of treatment. But the time my treatment started, it was just a magic for me. I was amazed to see the quick recovery from my illness :) Thank you, Dr. Ravi. I would recommend all of you to at least consult once with Dr. Ravi and show your trust in his way of treatment, I am sure you will get the positive results very soon.