Patient Story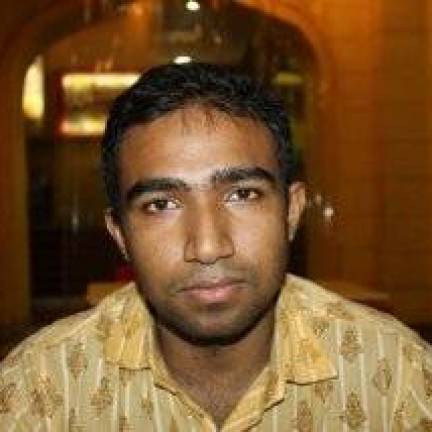 Disease : Chronic-Seborrhoeic Dermatitis
Last Updated on : 25 Apr 2019
Case Started on : 21 Sep 2017
Here is the story of Naseem Mohd Fahad from Dhaka Bangladesh.
He was struggling for the cure of seemingly incurable disease, SEBORRHOEIC DERMATITIS.
He has visited many famous dermatologists at Dhaka but was getting only a temporary effect.
Most of the dermatologists are prescribing Ketakonazol or other such shampoos or solutions to get rid of the deposited flakes and to prevent secondary infection.
But unfortunately, they have no control over the over secretion of the sebaceous gland and inflamed scalp.
Moreover, when the condition spread at face( nose corners, beard, mustache) earlobes, they become helpless.
Ultimately most patients are told that one can only manage the disease symptoms but can not get a cure.
Here comes the role of homeopathy, which treats the person in disease rather than a disease in a person.
In homeopathy, we select a remedy according to individual symptoms and personality symptoms.
Naseem has traveled all alone from Dhaka to see Dr.Ravi as a ray of hope. Unfortunately, his train got late as he has to return on the same night to Dhaka via Kolkata, so Dr. Ravi has visited Lucknow railway station, and his case taking done at CUMSUM restaurant of Charbagh railway station of Lucknow.
His hair collected and treatment has been started with medicine transmission through hair " Sahni effect" method after selecting his constitutional remedy.

We have received different followups over WhatsApp video call, and over time, he got beautiful recovery in his so-called incurable disease SEBORRHOEIC DERMATITIS.

So far Dr.Ravi has also received best testimony about this case as being an Engineer by profession he was so convinced about homeopathy and medicine transmission through hair, that he has joined a Diploma course for Homeopathy, to learn and spread this excellent method of medicine administration by hair
Watch-out the journey of disease to cure.
After 2 Months and 24 Days
For online patients, we take the video followup via skype, Botim, Whatsapp, or facetime. He has reported us that within one week of returning from India he felt mich difference in his seborrhoeic dermatitis problem.
He is experiencing improvement in his stammering trouble also.

After 4 Months and 25 Days
At the video Followup, the patient reported he is feeling much better in his condition. His call condition and seborrhoeic dermatitis at the different parts of the body, chest, and back are cured 80-90 %.
Flakes at the eyebrows and face not completely cured but is better.
His confidence level is getting better day by day and the stammering problem is reduced considerably
After 5 Months and 17 Days
My scalp condition is good, chest and back condition is much improved
There are some flakes at eyebrows
Dermatitis at the vertex area is also improved but not gone.
No other complaints.
The stammering problem improved much. Now, this is not observed during the conversation.
He said, I am very inspired by your method of treatment and hence getting admission in the diploma course in homeopathy in next June in Bangladesh. He said no doctor in Bangladesh is practicing with a hair transmission technique. It will take four years for the course. Right now I engineer by profession and soon will be joining government job.
I am very curious about the medical field and homeopathy since starting. Oral homeopathic medicine, didn't work for me and your technique has worked for me and that is inspiring.
I wish if you could teach me the technique of medicine transmission through hair
After 6 Months and 15 Days
This time the patient reported that there is some itching at the scalp and chest area. He admitted that his exams of Engineering service are going on that's why he is tensed. He has been assured. This is a common clinical experience of Dr.Ravi that anxiety, worry, grief, shock, etc are always increasing the trouble of seborrhoeic dermatitis and that is invariable seen in patients.
After 1 Year , 7 Months and 6 Days
We received a video over Whatsapp. He is narrating the journey of his 10 years long disease to recovery with classical homeopathy. Naseem is doing excellent with our treatment. His complaints of Seborrhoeic Dermatitis and Stammering is much better. Now we can say he is almost cured.
After struggling hard to cure my year's long "seborrheic dermatitis".One day I found Dr.Ravi on youtube and as a ray of hope I have decided to see him at his Lucknow center.I traveled all alone from Dhaka via Kolkata to Lucknow, but due to my late train, I could not reach the clinic.Dr.Ravi was kind enough to see me at \"cumsum" restaurant of Railway station as my returning train was scheduled. He had taken my history and plucked two hairs for treatment. I was very skeptical initially of this mode of treatment but as a last resort, I had crossed my fingers. His confidence was well placed and my condition got better day by day, even my year\'s long stammering problem has been cured. I am so inspired by his technique that being an engineer by profession I have taken admission in Diploma course for Homeopathy at Dhaka to learn and spread this great healing art.