Patient Story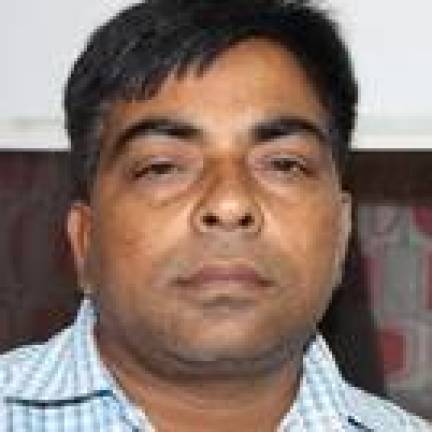 Disease : Chronic-Blepharospasm
Last Updated on : 04 Dec 2019
Case Started on : 15 Sep 2016
This is the story of a patient from Shahjahanpur. He first came for consultation with Dr. Ravi on 15 September 2016. He was suffering from Blepharospasm, it is the involuntary blinking of eyelids of one or both eyes. It is the uncontrolled muscle contraction of eyes causing the eye shutter to get closed. This condition is due to the disturbance of nerve signals. This occurs due to overstimulation of nerves controlling the opening and closing of the eyelids. Describing his condition he told that he is suffering from this disease from last 16 months and he consulted many doctors from Shahjahanpur to Delhi. There was no improvement in his condition. Since 1 year he is consulting with AIIMS doctors and doctors there told him that there is no treatment for this disease in Allopathy. He has to take medicine and Botox injection for lifetime, for this disease there is no cure. It will only reduce the problem until there is an effect of injection. There is no permanent solution for this problem. In his case, there was no improvement with the medicine and injections. He was worried about his condition because the Botox injection is very costly and there is no effect on his condition. There are so many side effects of this injection on the body. His vision was clear but continuous blinking and twitching of eyelids irritates him. Analyzing his case and reports, Dr. Ravi started his treatment process.
After 2 Months and 21 Days
When he came for first follow up on 5th December 2016, there was a very mild improvement in his condition. His eyelids were still feeling heavy especially left one and there was continuous blinking. For achieving the best results Dr. Ravi continued the treatment.
After 5 Months and 1 Days
During his second follow up on 13th Feb 2017, he told that there is continuous blinking in his left eye and also he feels it twitchy, hardened and weighted cause of which his right eye also get closed. While sitting and talking he can manage but when he is alone and think about anything, there is continuous blinking. While walking, driving and in the sunlight his condition get worse. He further added that when he first came for consultation and treatment process started, he got relief within 15 days but the condition went same after 15 days.

After 7 Months and 4 Days
When he came for follow up for third time on 17th April 2017, he said there is no improvement.There was swelling on his face. Dr. Ravi noticed that he can only open half of his eye. So, Dr. Ravi asked him for which he said that direct light affected his eyes. Although there is no effect of artificial light on his eyes, there is problem with sunlight only.
He further added that while doing any work there is no difficulty, when he is teaching, writing, talking to someone or doing day to day activity. The problem arises when he is alone, sitting, thinking or walking. This problem never occurs when he is talking to someone. It occurs when he is walking alone, sometimes while driving he has to stop the bike, as there is non stop blinking. Considering all his problems Dr. Ravi continued medicine transmission process.
After 9 Months and 23 Days
When he came for follow up on 5th July 2017: He was happy with the treatment process and there was 100% improvement in blepharospasm, he reported that continuous blinking has stopped completely. Only for sometimes he feels his eyelid little weighted but overall he is cured.


After 11 Months and 12 Days
When he came for follow up on 23rd August 2017, he is totally free from continuous blinking. Sometimes, his left eyelid is weighted and he feels that it is coming downwards. This is due to the habit developed during this period of blepharospasm. He told that from almost 2 years he hasn't seen the sky, as his eyelids get weighted and he couldn't move eyes from right to left, up and down. Moving his eyes, such a simple task was tough for him.
He was happy with the treatment process. He trusted this medicine transmission process and he is totally free from this disease.

After 1 Year , 1 Month and 10 Days
The medicine transmission process continued for 2 more months to avoid recurrence. When he came for follow up on 25th October 2017. He was highly obliged to Dr. Ravi for curing him of this disease which troubled him for so long. Although, all other reputed doctor told that there is no treatment for this disease and he has to rely on Botox injections for lifetime. Dr. Ravi proved to be a saviour for him.

There is a treatment of blepharospasm in homeopathy through hair medicine transmission procedure. If you know someone troubling with the same problem ask them to consult Dr. Ravi.


After 2 Years , 1 Month and 20 Days
The patient visited the clinic in the month of November after many phone follow-ups. He said 90 % ok, the only problem remaining is some discomfort in left eyes.

After 2 Years , 7 Months and 29 Days
Better in all aspects , the only problem is photophobia which is still causing trouble. At indoor, there is no trouble at all. No spasm in the eyes
After 3 Years and Days
Jitendra Kumar Visited at the clinic and reported he is doing much better. The only problem remaining is photophobia, but that too with extreme sun exposure.
When asked about its social impact he replied that previously anyone can guess that he has trouble in eyes, now no one can see that his eyes have any problem. Treatment continued with increased power in the transmission set.