Are you

|

about your

Dupuytren's contracture

?
Is your mind clouded with questions like: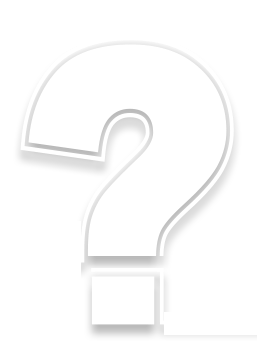 Is my Dupuytren's contracture curable?
In how many days will I get cured completely?
Is the treatment permanent?
What are the treatment options?
Is homeopathy right for me? And so on....
Well, You're not Alone
Almost 90% of our patients share the same feeling & questions. You need answers, you need clarity and you need assurance that life will be better & you will receive relief and permanent cure to your problem.

Get an appointment
Experience of 22 years in Treating Chronic Diseases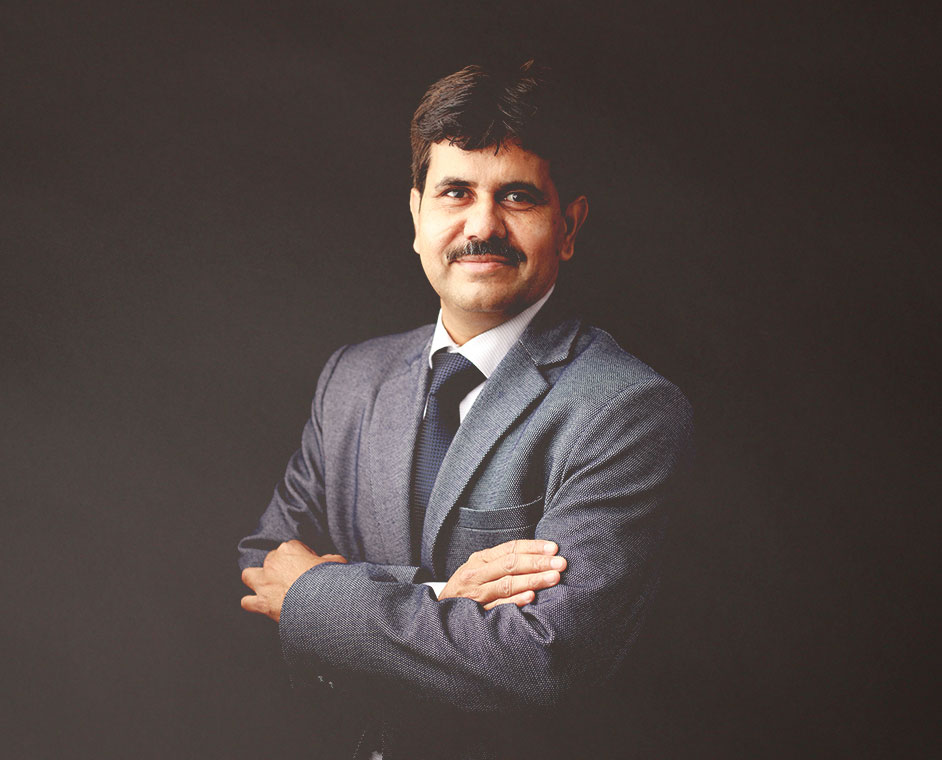 In Curability Consultation with Dr. Ravi
He will help you get the clarity about your problems and find out if there is hope for you. He believes in curing the person in disease rather than the disease in person. This curability consultation is a very interactive session where he listens to you & understands your pains and then give you his expert consultation about your curability.

Get an appointment
Treated 50,000+ Patients in last 22 years
Don't just listen to us! Let our patients' around the world share their stories about the care they received with us.
Naseem Mohammad Fahad Dhaka

After struggling hard to cure my year's long "seborrheic dermatitis".One day I found Dr.Ravi on youtube and as a ray of hope I have decided to see him at his Lucknow center.I traveled all alone from Dhaka via Kolkata to Lucknow, but due to my late train, I could not reach the clinic.Dr.Ravi was kind enough to see me at "cumsum" restaurant of Railway station as my returning train was scheduled. He had taken my history and plucked two hairs for treatment. I was very skeptical initially of this mode of treatment but as a last resort, I had crossed my fingers. His confidence was well placed and my condition got better day by day, even my year's long stammering problem has been cured. I am so inspired by his technique that being an engineer by profession I have taken admission in Diploma course for Homeopathy at Dhaka to learn and spread this great healing art.

Syed Jafar

I feel like, it is something which no other medicine can give. It is a very personalized experience. It is to extent that you feel the changes inside you & you are the only person who can tell the change is happening. Over a period you will realize these were the symptoms which were there. Because of this treatment symptoms have gone and you are living a better life. Quality of life definitely improves. This is one way I have taken Homoeopathy. I suggested this medicine transmission through hair to many people, few of them were not able to come, some of them said that they would like to try it for sure. It is about believing or not believing. Actually, the way it is done, people think that it is not possible. I'm a kind who had been benefited by it so I'm propellent of it.

Rajeshwari Tiwari

After cure of my Mausi for dreaded CSF Rhinorrhea, I have consulted Dr. Ravi for my mother's various health issues including a brain tumor, kidney stone, and gallstone. Once she developed fever and in an emergency we rushed to nearby Shekhar Hospital and then to Sahara Hospital, somehow she developed Hospital Acquired Infection leading to the constant fever which was resistant to antibiotics. Then I called Dr.Ravi as an alternative hope, he changed her hair from his clinic and she recovered very fast. She is now also free from the kidney stone. Her protein leakage has also been cured by Dr.Ravi. She is still under his treatment and doing fine Karun Tiwari S/O Rajeshwari Tiwari

Watch Testimonial

Devendra Kumar Mishra

I came to the clinic for Urticaria treatment. Earlier used to have eruption very often. I have consumed more than 1500 Citizen tablets for it and many more. But never got any permanent solution. Since treatment started here my condition started to get better day by day. For more than 1 year I have not got any eruption. Thank Dr. Ravi. Devendra Kumar Mishra

Shivangi Suman Gorakhpur

In Vitiligo of my daughter, it worked like a magic. It has been cured very soon without any side-effects. I'm happy with the treatment. Mother of Shivangi Suman ( Gorakhpur)

Shikha Srivastav

I took treatment for PCOD, migraine & thyroid. Now after treatment. I'm blessed with a kid. Now I don't have Any complaints regarding Thyroid. My migraine is also good. Although I can't sleep properly nowadays despite that don't have migraine pain. Only had it one time but with not such intensity. Thank you, Dr. Ravi. Shikha Srivastava

Ritu Raj Ambedkarnagar

This Medicine transmission is like a mobile network... wifi. Everything is good in this system. I wandered a lot for chyluria treatment since last 1 year. Doctors in PGI told that it will never be cured. In KGMC doctors said to inject silver - nitrate. But one of the doctors there advised not to do anything like this. He said to me to avoid fats for the whole of my life. Since I'm taking treatment here I have started taking proper diet. Still avoid poori, parathas but often consumes Non- veg and alcohol, even that doesn't increase my complaints. Chile doesn't appear even after dancing or any kind of exertion. All I need is to take rest as feel little lethargic. RituRaj ( Ambedkarnagar)

Rohit Rai

Doctor, You are a very good doctor and a nice human being as well because you hear your patients and understand their sufferings. I had very much ups and downs during 6 months of initial treatment. I was fed up of taking treatments earlier at various doctors. But ultimately got relief. I came to know earlier that the oral medicine (placebo) was not working. The thing affecting me is medicine transmission so I was not taking those oral pills for long. One of my relatives also taking treatment from here and getting good relief. Rohit Rai

Vansh Mishra

When I have visited this clinic first time, I was expecting some medicine or ointment for my son's stubborn trouble. After showing my kid to Dr. Ravi I have seen information written at his clinic of the method of "hair transmission", but as the last hope, I have tried. I have been to many dermatologists from Lucknow to Balrampur but they offered no permanent results. One of dermatologist suggested me for CAUTERISATION and before that expecting to sign a clinical agreement as if any damage to the eye will happen he will not be responsible. I was scared and left him. Fortunately, I met Dr.Ravi and I have " no words" to explain my joy of curing my son with such a harmless and gentle way. My wife's acidity problem has also been cured. Thanks

Amir Mohammad Saudi arabia

Hi, I am Amir Mohammad from Saudi Arabia. Basically, I am from India from Jharkhand state. Since long I was suffering from digestive trouble including diarrhea, constipation and abdominal pain. I had a frequent cramp in the abdomen. One day I have found Dr.Ravi from youtube and contacted him over the phone. He assured me for good result and advised me to send hair. I have started his treatment and now I have no headache and gastric complaints. In fact, I have gained weight as a good effect of treatment. I am almost cured. My treatment for my skin complaint is still on and I am very positive.

Ratnesh Kumar Barabanki

I was unable to do my business, I used to have attacks of pain and vertigo so severe that I used to get admitted to Hospital very often. There must be an accompanying person to assist me in my travel. Now I am driving a motorcycle from Barabanki to Lucknow and carrying my crate of cold drink. When people saw my recovery they now say definitely it works. My gastric symptoms of IBS has also been cured by Sir. Ratnesh Kumar ( Barabanki )

Dr.Himanshu Dhar Dwevedi

Over the past three years, I have found Dr. Ravi's support has helped me greatly in meeting health and life challenges. His profound intuition and extensive practical experience are applied with crystal clarity and deep compassion. Dr. Ravi's skills as a Classical Homeopath to deeply listen and the ability to articulate what the patient is feeling and experiencing makes him an exceptional Homeopath. You are in good hands with Dr. Ravi. The difference to 'me', my 'wife' and my 'father in law' have been phenomenal after starting his homeopathic treatment through hair transmission. It's absolutely fantastic. I can't believe the difference in my health since I've been coming to Dr. Ravi. It's just incredible to me. I don't have to think about my health anymore.

Madhuri Singh

I was suffering from severe spondylitis, even I was not been able to move my hand. I had undergone 6 months of allopathic treatment with no response. Then I have taken treatment from Dr.Ravi and has been fully cured under his treatment, My wife has also been cured by His able hand for her Fungal nail, hence I recommend this young dynamic homeopath. Dr.J.S. Chauhan

Anurag Sharma Ghaziabad

Dr. Ravi's method of treatment is the most effective and unique. My health issues got resolved in a very short span of time. Most people think that homeopathic treatment is slow. But after taking treatment from Dr. Ravi, I think no other treatment in this world can match the speed. His treatment is like taking an insurance policy, the difference is that your health is recovered quickly and without using any harmful allopathic medicines. I thank Dr. Ravi and wish him good luck in helping people with his unique treatment.

Poonam Singh

A migraine had made my life like hell, I was suffering since 3-4 years, I was been under treatment by neuro physician but no effect, I was relieved within the first month and remain free from a headache since then. Thanks a lot, sir for your help.

Watch Testimonial

Nirlesh Kumar Tripathi

I"m fine now. When I tell people that I'm taking medicine with this method, people are surprised. They tell me just be safe as You may get complaints in future …. But I'm quite sure about the treatment as I'm getting relief & believe that I'm going to be cured here. My experience at Dr. Ravi clinic is that you have not to take any medicine orally, my complaint gets better within the half hour if I call the doctor, what a fantastic method, medicine transmission through hair. No need to get scheduled drug doses every time, it's Hassle-free, I highly recommend this Dr. Thanks Nirlesh Kumar Tripathi

Suresh Pal

I'm very happy I got total relief My allergy and Bronchitis (Sinus Bronchitis infections ) and Skin deceases have cured now under the Good treatment by Dr. Ravi Singh I've been taking treatment since 1 Year I never gave up to give a try with many Doctors but Dr. Ravi is the One and Unique He takes care of everything about the patient , I'm writing is less than what He did for me so far , It was the great experience with such a Wonderful Doctor , He's not curing the decease only even also giving a new Life to the Patient who hadn't hope to be cured, Even though I have bad experience with Other Doctors , They criticize to patient by giving a lot of descriptions to follow and avoid and Bla Bla Bla things I've gotta bored with all those prescriptions , then I tried on Google to find a Good doctor after a few searches I found Dr. Ravi's Clinic Website , I had a small conversation via online chat on the Website then I personally visit to Clinic He picked my all query about decease Just started transmission of Drugs . I found some changes inside then I felt wow it's working really I was shocked for a while but that worked for me ....... Now patiently I've cured All credit goes to Dear Dr. Ravi Becoz He deserves it , He's the best Doctor in My Experience Awesome ..... Thank You SO Muchhhh, Dr. Ravi Singh Ji. I salute You're doing such a wonderful job for people to save their lives & hope ..

Divyanshu Pathak Colonelganj

I was suffering from a migraine for more than 6 months, Dr. Amar Singh of Balrampur has referred me to Dr. Ravi clinic. I had the daily migraine attack typically for 20 minutes and disappeared suddenly, allopathic medicines have no effect, even one allopathic physician has said that I m hysterical. I have left my studies due to pain With the treatment of Dr. Ravi my duration and intensity of a headache has decreased day by day and now I am free from a headache. I am doing my regular studies, thanks to Dr. Ravi sir for saving my future.

Muni Ji

With God grace, I have been cured by Ravi Ji treatment. His miraculous way of treatment by hair drug transmission has amazed me many times. Whenever I have got pain I have called over phone Raviji has changed my medicine from his center and I got relief on the same or next day. With gratitude, I am praying for Dr. Raviji God bless him with all name and fame Raviji ko..once again heartiest gratitude...With Infinite duaaas.. from Muni Ji Sufi.New Delhi

Anuradha Dewal

I suffered from a migraine last 13 years and depression last 4 years and for 4 months I have taken treatment with Dr. Ravi Singh and recently my aunt was suffered from spondylitis and she recovers without any medicine,It was really an amazing experience of taking the treatment, the way of treatment was kind of very different from other Homeopathic Doctors, and initially I was not very much convinced with this kind of treatment. But the time my treatment started, it was just a magic for me. I was amazed to see the quick recovery from my illness :) Thank you, Dr. Ravi. I would recommend all of you to at least consult once with Dr. Ravi and show your trust in his way of treatment, I am sure you will get the positive results very soon.

Manvendra Singh Banda

Best Doctor in the world of Homeopathy, I would like to recommend all the IBS patients to at least consult Dr. Ravi once in life. I have been cured of my disease 99 %, I have lost hope for my life as every good Gastrologist has disappointed me, I have wasted more than 50 K for the test including colonoscopy, endoscopy etc. I am a big fan of his hair transmission technique. Now I have gained my weight from 61.3 to 80.1 Kg. Thanks
What happens in the initial consulting session :
This is the beginning of the doctor patient relationship and it starts with listening to their pains and having an honest communication about their curability. Check out this video to get an idea about how our patients feel right after their first consulting session.

Get an appointment
Have Questions about curability session? Write us or call us at 7311-160-111.